Summer Shooting Sports Spectacular
July 4, 2016 7:00 am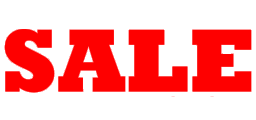 It's our 4th annual Summer Shooting Sports Spectacular Sale, July 8th & 9th!
We will be running 10% off new compound bows and crossbows from brands such as Mathews, Hoyt, Elite, Mission, Bear, Tenpoint, Barnett, Mission, Parker, Killer Instinct and Bear.
Get 20% off Ammo and reloading supplies. Lots of 22's in stock! Sales on all long guns and hand guns.
We will be giving away 2 compound bows, 2 guns and a Hawke Optics Rifle Scope! 1 Bow and 1 gun each day of the sale. The bows are a Mathews Halon 6 and A Bear Wild compound bow! Enter the drawing at the store to win.
We will have factory reps here from several companies, and Parker Crossbows will have a shooting booth outside. If you demo a bow you get entered to win a Parker crossbow. Hoyt and Killer Instinct will have a shooting booth set up outside, and Hawke Optics will have a booth set up inside. People can shoot any bows or crossbows they would like!
Big deals to be had, so don't miss it.